EVERY MOTHER SHOULD FEEL LOVED AND SUPPORTED DURING HER PREGNANCY.
Little Way relies on the generosity of the community to offer our services free of charge. We are privileged to serve over 2000 clients annually. Your gift is important!
Other financial donations are welcomed – electronic check/ACH, gift trust, matching gifts, etc.
Contact Nancy for more information
[email protected]
TANGIBLE ITEM DONATIONS
Baby formula – especially Gerber Good Start or its generic
Baby wipes and hygiene items
Clothing – up to size 3T, gently used or new
Crib sized blankets and receiving blankets
Diaper rash ointment
Diapers/Pullups
Crocheted baby booties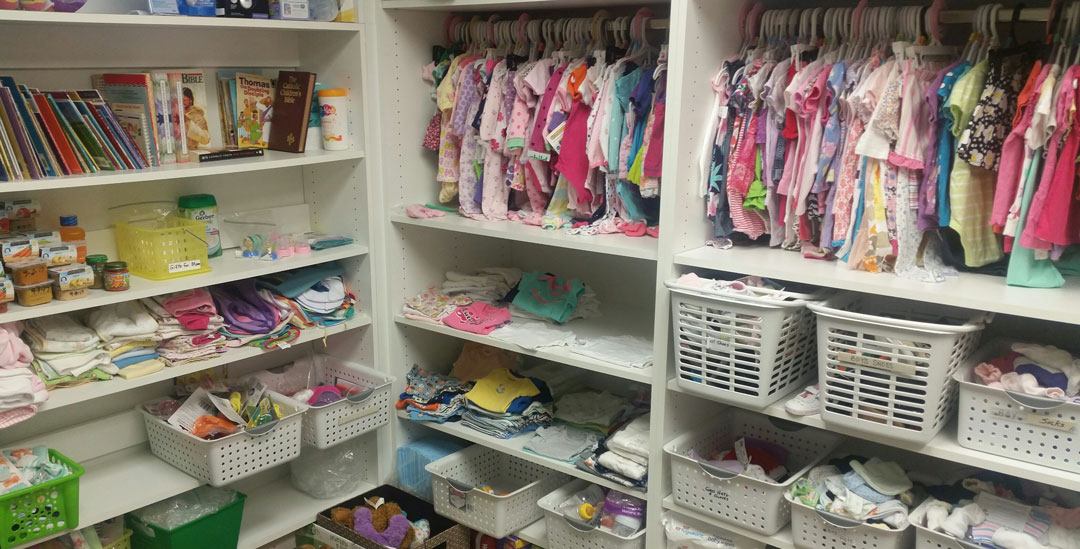 Volunteer Opportunities:
The ability to provide exceptional service to our clients relies on the dedication of our volunteers. You can change lives by donating just four hours a week. All skillsets are welcomed. There is an ongoing need for receptionists, nurses, sonographers, and client advocates. Training is provided.
Contact Susan for more information.
[email protected]
Little Way is a 501(c)3 specialty health clinic whose primary mission is to support women and men facing unplanned pregnancies.